We are delighted to announce the winners of the 2019 ALSCW Meringoff Writing Awards!
Poetry: George David Clark, 'Song of the Genie,' 'The Latch,' and 'Northern Lake"; Katie Peterson, "The Web"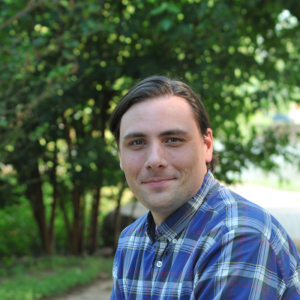 George David Clark's Reveille received the 2015 Miller Williams Prize and his recent poems can be found in AGNI, The Georgia Review, The Gettysburg Review, Ecotone, Poetry Northwest, The Southern Review, and elsewhere. His work has won awards from such journals as Southern Poetry Review, Narrative Magazine, and Pleiades, and his honors include the Walter E. Dakin Fellowship from the Sewanee Writers' Conference, the Lily Postdoctoral Fellowship from Valparaiso University, and the Olive B. O'Connor Fellowship from Colgate University. The editor of 32 Poems, he teaches creative writing at Washington & Jefferson College and lives in western Pennsylvania with his wife and their four young children.