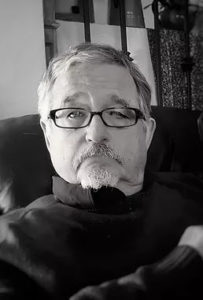 Congratulations to ALSCW member Terry R. Hummer, 2017 Recipient of Donald Justice Award for Poetry!
T.R. Hummer's most recent books of poetry are After the Afterlife (Acre Books) and the three linked volumes Ephemeron, Skandalon, and Eon (LSU Press). Former editor in chief of The Kenyon Review, of The New England Review, and of The Georgia Review, he has been the recipient of a Guggenheim Foundation fellowship in poetry, a National Endowment for the Arts Individual Artist Grant in Poetry, the Richard Wright Award for Artistic Excellence, and the Hanes Poetry Prize. He lives in Cold Spring, NY.
He will be participating in the seminar "Bob Dylan and Poetic Song Verse" at the twenty-second annual conference of the ALSCW, October 26-29, 2017 at the University of Dallas.
Previous Recipients:
Kevin Young, 2015
C.D. Wright, 2013
Gerald Barrax, 2011
Claudia Emerson, 2009