We mourn the passing of Morris Dickstein. Morris served as president of the ALSCW in 2007 and was a cherished friend of many in our organization. His books include Gates of Eden, Double Agent, Leopards in the Temple, Dancing in the Dark: A Cultural History of the Great Depression, and a memoir, Why Not Say What Happened: A Sentimental Education. He was a distinguished and beloved teacher, and an important member of the ALSCW for many years. He will be missed. Below is an obituary by his daughter, Rachel.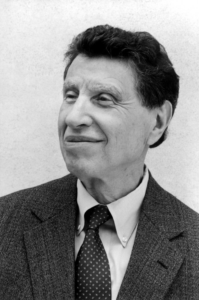 Morris Dickstein, age 81, passed away peacefully at his home in Manhattan on March 24, 2021 after a struggle with complications of Parkinson's Disease. Distinguished Professor emeritus of English and Theatre at the Graduate Center, CUNY, he also taught at Yale, Queens College, the University of Paris, and Columbia. He was a widely published literary and cultural critic, a public intellectual whose books included Gates of Eden (1977), Dancing in the Dark (2009), and a memoir, Why Not Say What Happened (2013).
A child of immigrants from Eastern Europe, he attended Rabbi Jacob Joseph yeshiva on the Lower East Side. A General Motors scholarship enabled him to attend Columbia College. He did graduate work in English literature at Yale University and wrote his PhD thesis on the poet John Keats under the supervision of Harold Bloom. He spent 1963-4 as a Kellett fellow at Clare College, Cambridge. He will be greatly missed by countless writers, scholars, former students, colleagues who he inspired with his work.
He is survived by his wife, Lore Willner Dickstein, his daughter Rachel (Blake Eskin), and son Jeremy. His sister, Doris Feinberg. And four grandchildren: Evan, Adam, Simon and Anya.He was an ideal, loving husband, parent and grandparent. A brilliant and elegant writer. A lover of puns. A mensch.
A memorial service will be scheduled at a later date. Contributions in his name to temple Adas Israel in Sag Harbor, NY, would be appreciated.